Mary and I decided that, of our four recommendations, this would be the most appropriate for lunch on our last day. The statement on their website home page says it all:
We serve traditional, wholesome Czech food. We do not prepare it in a typical, pub-like fashion, where the short-fall in the quality of work and freshness of ingredients is compensated for with additives, unhealthy fats or other tricks to produce cheaper, quicker food.
We make real homemade meals, therefore our "ready meals" are prepared for you constantly throughout the day. Wherever possible we only use fresh ingredients and spices sourced from renowned regional suppliers.
An online review in The Prague Spoon is so complete and so enthusiastic that there's no point in my attempting to rewrite it. Furthermore, the restaurant is run in conjunction with a hostel whose prices would be hard to beat. And if you look at their hostel website (which, with its drop-downs, is a bit tricky to navigate), you'll find that the accommodation is way above the level you'd associate with hostels.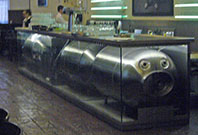 The long dining galley is starkly simple, with an ominous creature-like beer tank at the far end. Contrary to The Prague Spoon review, there are now daily menus in English as well as Czech; I've attached ours below.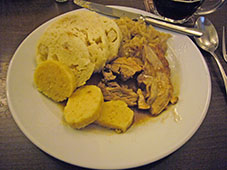 We continued our meaty tradition with Country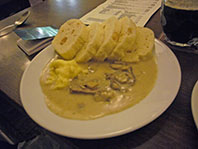 -style roast pork belly with steamed cabbage and Boiled beef with champignon sauce. Neither was as generous with the meat as our three evening meals, but they were jaw-droppingly inexpensive.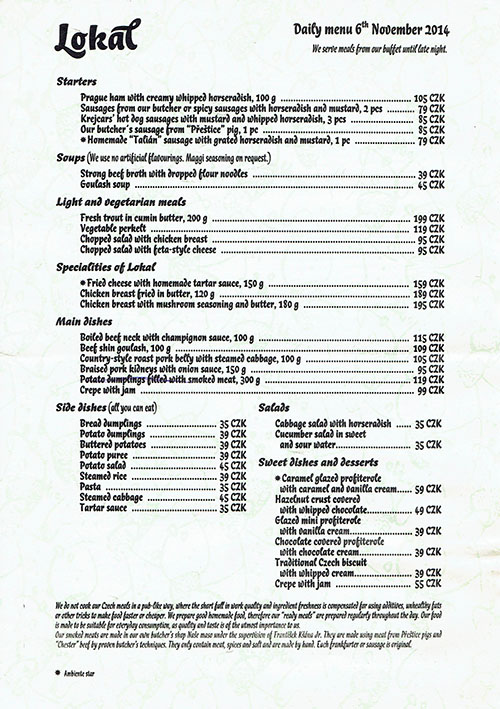 Lokal has two restaurant/hostels, one on the north edge of the Old Town and the other just across the Charles Bridge, conveniently close to the Franz Kafka Museum. It will definitely be worth checking it out on our next
Prague visit.
---