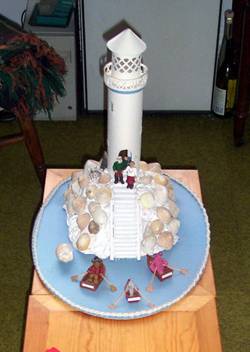 Since my 70th birthday, the living room centerpiece each year has been the lighthouse that Mary had secretly constructed for the occasion by model-maker Kath Dalmeny. It's full of symbolism, the details of which would put even a Freudian to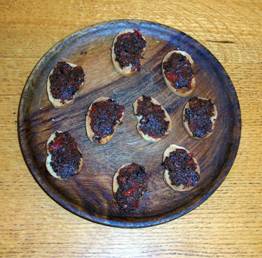 sleep.



The tomatade on toast quickly disappears; I've barely time to photograph the first plate.




The half-dozen guests include some of my closest associates: composer James Wood, sound engineer Mike Skeet and international author/producer/gadfly Warren Leming.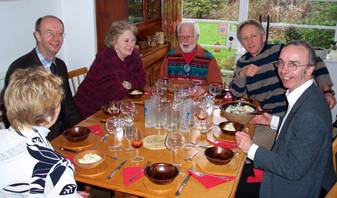 Here we are, helping ourselves to the rémoulade.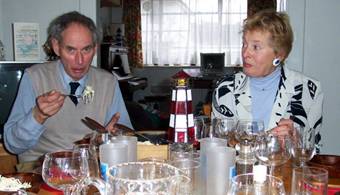 Come on, Mike, cheer up!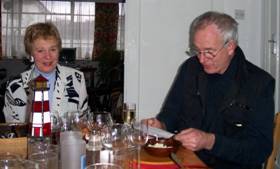 Warren, delayed by London Transport, makes up for it by reading a birthday poem he'd written for me on the slow train.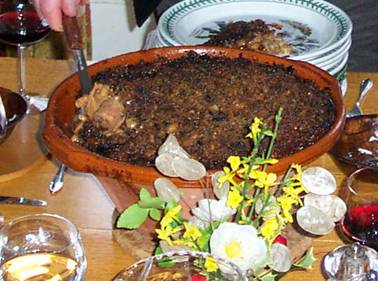 The moment of truth!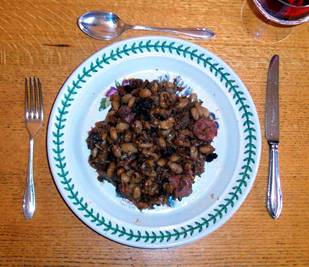 It's too dark, crusty and thick for some tastes, but it's the way I like it. All that collagen in the pigs' feet makes it stick densely together. With only a kilo of dried beans to almost five kilos of meat, Atkins Diet followers—if there are any left—could call it hi-fat, lo-carb!
It's accompanied by the sacred Bandol: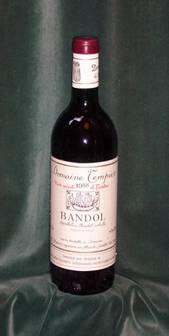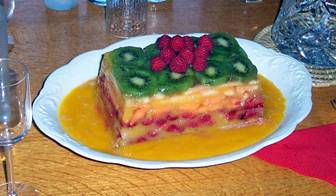 Next, Mary's architectural triumph, the terrine des fruits…




…followed by the cake, a stormy sea surmounted by a lighthouse. (Having grown up in Provincetown, my early sensory memories are of lighthouses and foghorns.)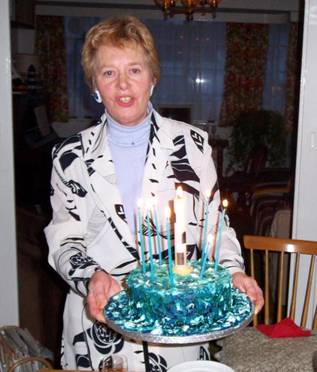 It's a rich White Christmas cake full of candied fruits and nuts, similar to one my mother used to make, but this recipe came to Mary's mother via a GI billeted in their road in Grimsby during WWII.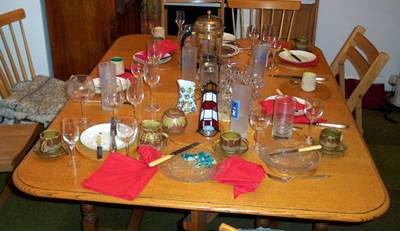 Finally, the desolation of a deserted battlefield. Roll on 2007!
---