John Whiting's working life has been equally devoted to words and to music.
AS A MUSICIAN, he was for twenty years the sound designer for the electro-acoustic vocal quartet Electric Phoenix, whose tours took him regularly around Europe and America. He was also principal sound designer with London Sinfonietta and with Glyndebourne Opera, for whom he collaborated with Oliver Knussen, Nigel Osborne and Sir Michael Tippett.
He has provided sound projection for the Kronos Quartet, the Hilliard Ensemble, Frankfurt Opera, Music Theatre Wales, Lontano, Singcircle and over thirty symphony orchestras from Leningrad to Los Angeles. He has worked with many major conductors, including Luciano Berio, Andre Previn, Andrew Davis, Isa-Pekka Salonen, Riccardo Chailly, David Robertson and Sir Simon Rattle.
He worked as electro-acoustic collaborator in duo recitals with Terry Riley, James Wood, John Kenny, Rolf Gehlhaar, William O. Smith, John Potter, Tristram Cary and many others. His unique 8-channel Ambisonic Surround Sound amplification system was heard all over the Western hemisphere, and has served as the basis for several of James Wood's remarkable electro-acoustic compositions for percussion, amplified choir and complex computer sampling.

In his London studios, October Sound, he produced pre-recorded performance tapes for Iannis Xenakis, Henri Pousseur, John Cage, Nigel Osborne, Luciano Berio, James Wood, Neely Bruce, Barry Guy, Rolf Gehlhaar and other European and American composers. For thirty years his recordings have appeared on major classical labels.

From 1982 until 1994 John Whiting performed and taught in Germany at the Darmstadt International Summer Course for Contemporary Music, where he was in charge of sound projection for the percussion concerts and seminars. He had two extended residencies at Schloss Solitude in Stuttgart, where he performed and demonstrated electro-acoustic techniques with John Kenny. In Paris, he has performed and lectured several times at IRCAM on Ambisonic technology. For a dozen years he taught Ambisonic recording techniques at Morley College, London.
-0-

AS A WRITER, John Whiting regularly contributes articles about food, and diatribes on the state of the arts and society, to European and American publications. Now in semi-retirement, he was for five years the News Editor for Fine Food Digest, the trade journal of the Guild of Fine Food Retailers.
After coming out of the army, for five years he was the Archivist of Recorded Music at the University of California, Berkeley. Then, in 1960, he began work for KPFA in Berkeley, California, America's first listener-supported non-commercial radio station, where he subsequently became Production Director. Over the space of fourteen years he presented dozens of programs about the arts and current affairs and entered into a collaboration with Erik Bauersfeld which would later be credited in a PhD dissertation with "keeping radio drama alive in America in the 1960s". From 1966 to 1970 he was London Correspondent for KPFA's parent organization, Pacifica Radio. The Lengthening Shadow, his monograph on the first ten years of KPFA's history, was published by the University of Aarhus in Denmark. He maintains a website devoted to the station's early history, My KPFA: A historical footnote.
In 1978 he was the joint recipient with Odaline de la Martinez of a Composer-Librettist Fellowship from the National Endowment for the Arts, resulting in Sister Aimee, an opera based on the LA evangelist Aimee Semple MacPherson, which was performed in New Orleans, London and California. In the Cage, an opera about Ezra Pound with composer Nigel Osborne, started out as a short music theatre piece that premiered in 1982, but its completion never found an enlightened patron.

In 1997 he established the Diatribal Press, devoted to "entertainment for intelligent readers". Publications include his travel/food journal, Through Darkest Gaul with Trencher and Tastevin, and his wife Mary Whiting's fourth book, Entertaining Single-Handed. Both John and Mary are members of the Guild of Food Writers [Great Britain].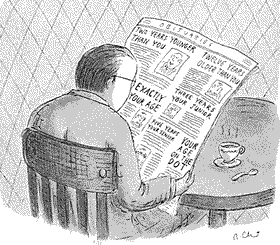 NOTE: This biographical sketch has been so written that, with relatively few alterations, it can be converted into an obituary.